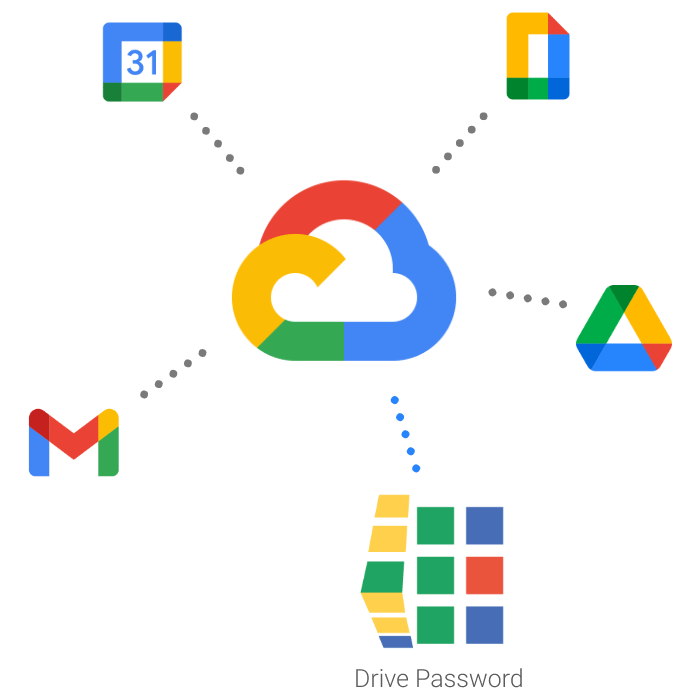 The best password manager for small teams and businesses
Designed for organizations using Google Workspace
Why Drive Password is the right tool for your team?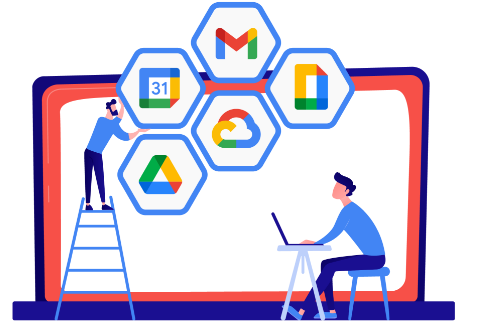 Built for Google Workspace
Drive Password is entirely based on Google Drive. It works and feels just like your Google Apps. If your company is already using Google Workspace (formerly G Suite), it will be quick and easy to implement and start protecting all important assets like passwords, codes, bank credentials, and other sensitive information.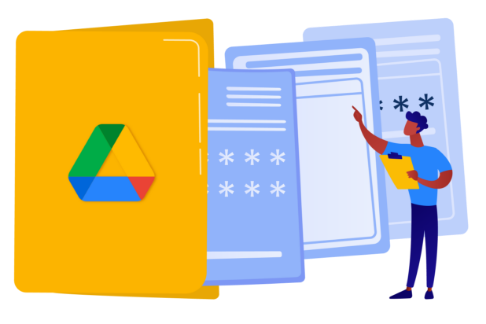 Ease of use
The Drive Password interface is intentionally designed in a way to look and feel intuitive to everyone familiar with Google Workspace (formerly G Suite). Think of it as your Google Drive for passwords. Share passwords and folders with your team, just like you do in Google Drive.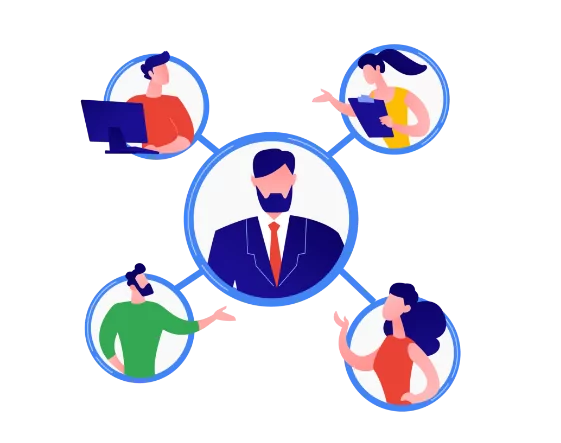 Import users
Import the users of your Google Workspace organization in a matter of several clicks. Every member just needs to login with their Google Workspace account.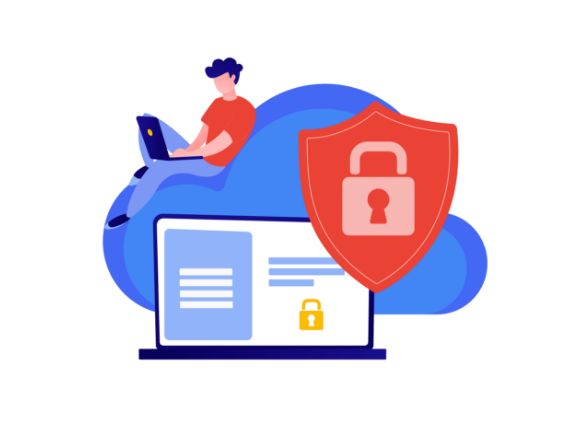 Complete control over your data
Every last bit of your data is first encrypted and then stored in each user's Google Drive account. No data ever touches our servers, you remain in complete control over it.

Svetlana Todorova
---
Drive Password offers us everything we need to secure our sensitive information and not compromise our productivity. It is the perfect fit for your team if you are looking for:

• Central repository for shared passwords
• Knowing which passwords are shared with whom
• Accessing the tool directly with the existing Google Workspace accounts

George Danov
---
Transitioning from 1Password was really smooth and simple. Drive Password allows us to collaborate much more secure and efficient. The onboarding is straight forward as the password manager looks and feels like a Google App.
Drive Password from different perspectives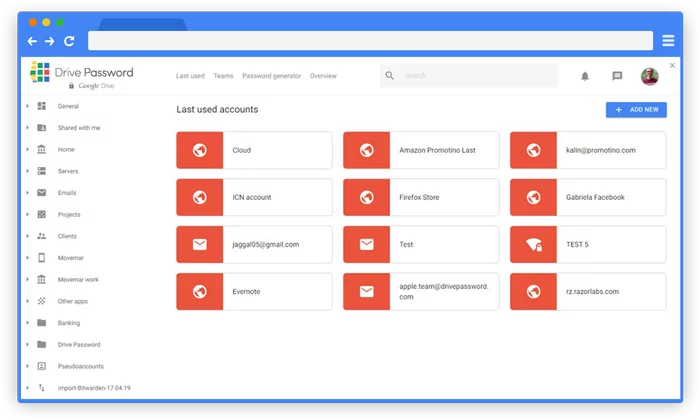 1. Intuitive interface if you are already using Google Workspace
2. Flexible organization and powerful search
3. Share with your team and retain control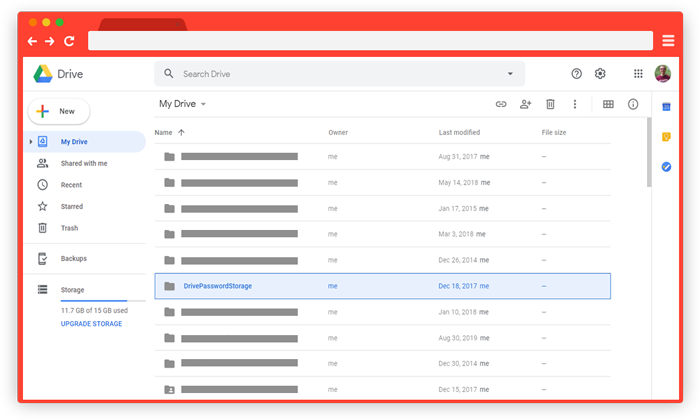 1. DrivePasswordStorage folder will be created for each member
2. All their data will be first encrypted and then stored in this folder
3. None of your data ever touches our servers!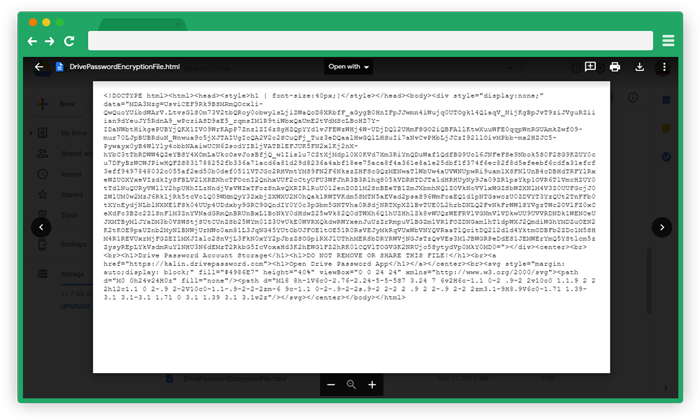 1. FIle DrivePasswordEncryptionFile.html for each record (password)
2. Advanced file encryption using the latest standards (details)
3. No other app or person can read nor open the files!
What to expect from Drive Password
Your data in your Google Drive
Every last bit of your personal data is first encrypted and then stored on your Google Drive account. Not even Google can access it!
Everywhere you go
Total freedom combined with total security. All your passwords and sensitive information available to you wherever you go.
Two-Factor Authentication
Add additional layer of protection to your secrets and passwords. Drive Password supports several 2FA methods such as biometric identification, pattern lock, password and Google Authenticator.
Automatic Import
Get all your data on board with ease. Do it within minutes. Drive Password will guide you through each step of exporting to importing the data. Drive Passwords supports import from most current password managers.
Unbreakable Passwords
Our Password Generator will create unique password for each of your accounts according to the latest security standards.Generate, save and use with ease on all your devices.
Secure share
Get your team on board! Securely share and control specific accounts or entire categories with your team members. Create as much teams as you would like to organise better your secrets, passwords, keys and more.