How to setup Drive Password for your organisation
The following guide is suitable for the people who are managing your company's Google Workspace account. If you are not a Google Workspace Administrator, please see the dedicated page for Google Workspace Users.
Step 1 – Install Drive Password from the Google Workspace Marketplace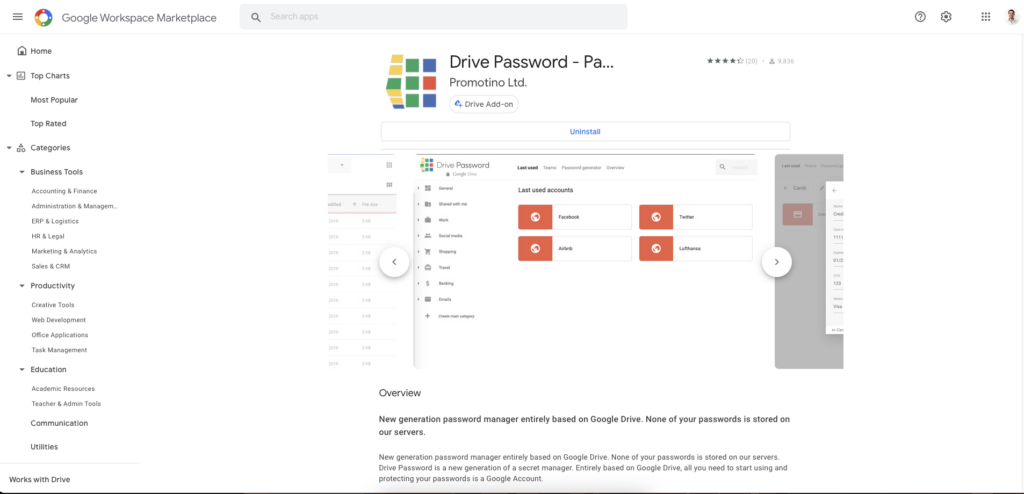 Step 2 – Visit https://app.drivepassword.com/ and login using your Google Workspace admin account.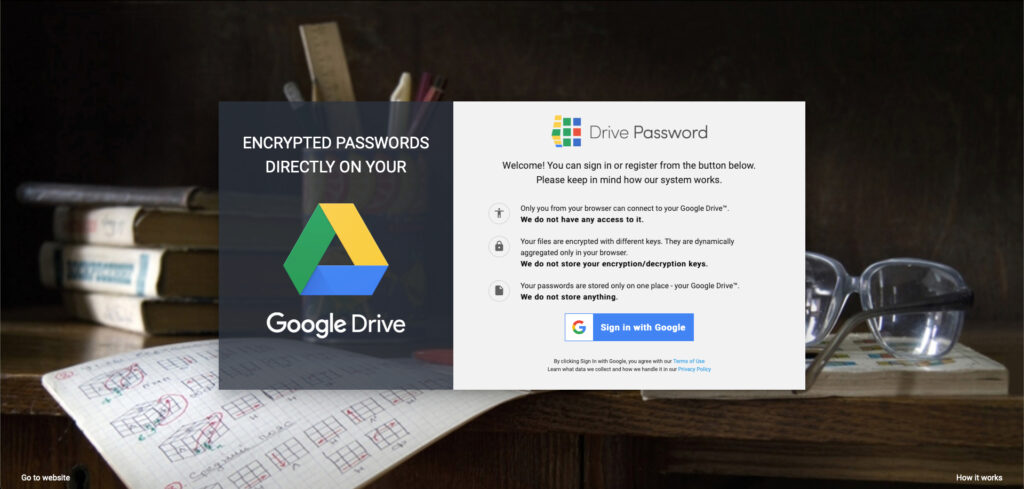 Step 3 – Visit Overview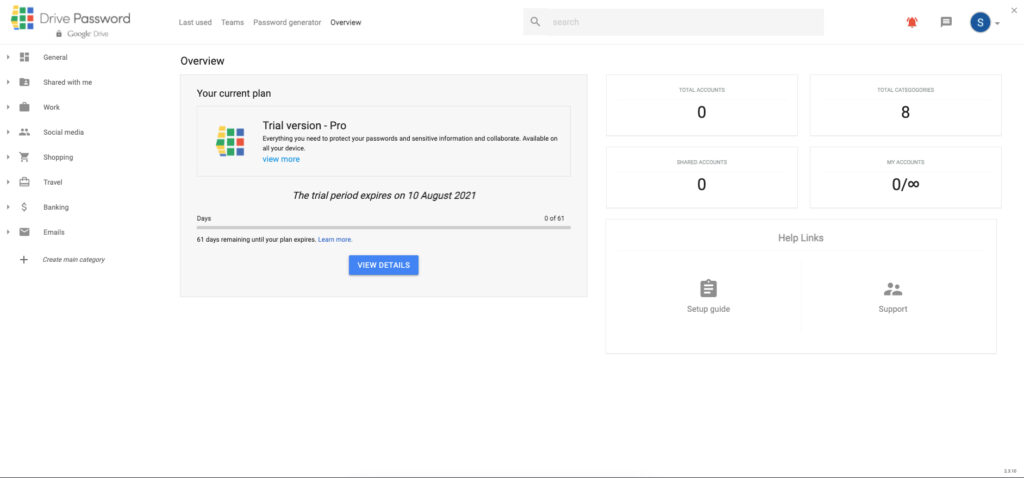 Step 4 – Click on View Details to pick the right plan for your organisation.
Step 5 – Invite your colleagues to join Drive Password.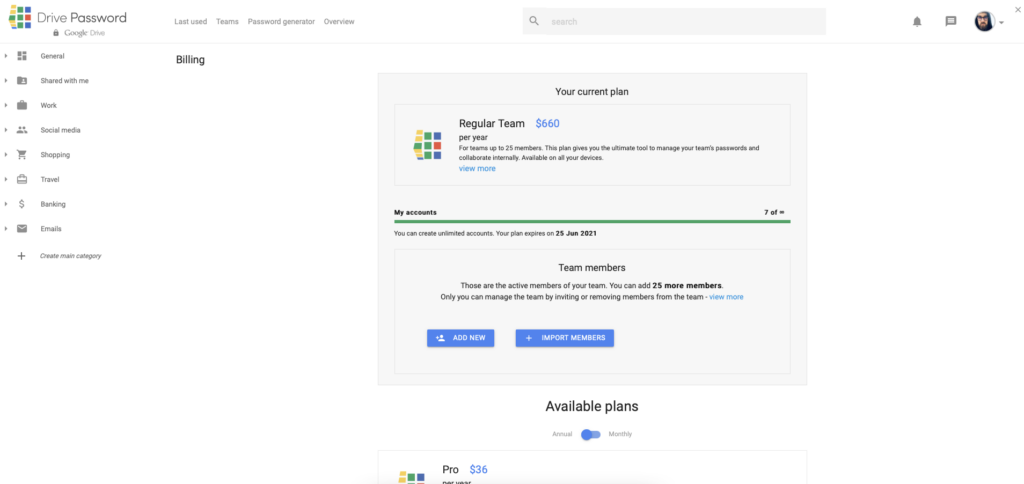 There are 2 ways you can do that.
Add each member individually by typing their email address
Upload a CSV file with 1 column, containing the email addresses of each person on a separate row. For more details on how to generate that CSV from the Google Admin console, please check this.
Important – once you invite them, every person needs to login into Drive Password and accept the invitation.