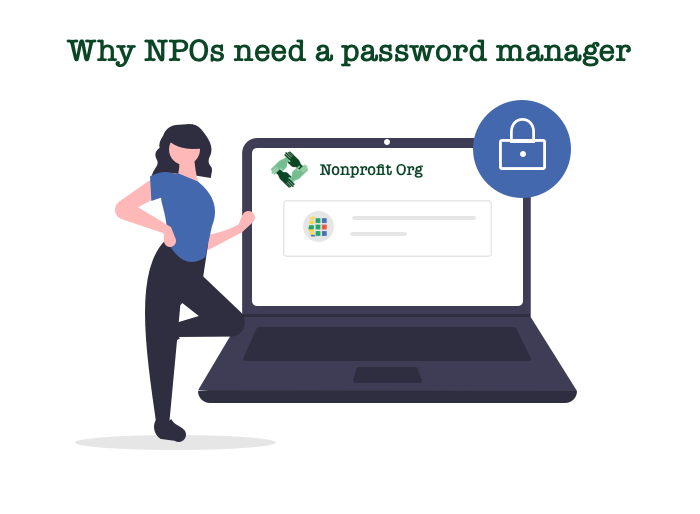 Why do you need a password manager in your nonprofit organization
05/08/2020
What is a hashed password?
11/12/2022
The convenience of using something like
Google Drive
is what keeps people coming back for more. Who doesn't love being able to store so much stuff in one easy to find the area? The ease of use alone is one of the reasons why Google Drive has become popular. Everyone knows and loves Google, and that's why their file hosting solution is so popular.
The real question that many Google Drive users have is its safety. Can you use Google Drive without working about your personal information and files being strewn all over the internet? That's what we're going to talk about here and look into the issue more in-depth.
We're not going to get too technical here
This article's purpose isn't to toot our own horn and talk about how much we know about security. Above all else, what we're trying to do here is educate the public. If we were to go into too much detail on how Google Drive makes their site secure, it would fly over the heads of almost all the readers. What you want more than anything is to have the basic information in front of you so that you can make an educated decision as to what to do with your data.
Does Google Drive encrypt data?
The short answer is yes; Google Drive does encrypt data. If you're uploading or downloading files, the encryption used is 256 bit. The files that are being stored on Google Drive are protected by 128 encryption. Why the difference in the types of encryption used? The logic behind it is you're more vulnerable during the uploading and downloading process. The extra bit of protection is to ensure that your security isn't compromised in the weakest link of the chain.
Google Drive uses server-side encryption?
What does server-side encryption mean? It means that Google Drive handles all the security certificates and all that stuff. You don't have to worry about the encryption on your end and that's a plus since it's done for you. Google Drive does all the work and makes sure that your information is encrypted. The encryption begins when you upload a file to their servers. After the file is uploaded, they continue to encrypt the data. Another level of protection is used when downloading the files to ensure that your privacy and security at no time is ever breached.
Should you feel safe when using Google Drive?
The short answer to that question is yes. Google hires the best security professionals in the business. Your information is safe with Google. Every company is vulnerable to hacks and attacks. Google is no different, and there will be security breaches in the future. The reason why Google and other companies have such a difficult time with security is that the threat is always changing. Technology is continuously evolving, and along with it, there are new vulnerabilities. None of this should deter you from Google Drive since it is one of the most secure cloud-based services in the industry. If you need files stored in the cloud, Google Drive is as good of a place to put them as any of its competitors.
Are you looking to store passwords in Google Drive?
We've written in detail whether it is a good idea to store your passwords in Google Drive. The short answer is not really, but you can go and see the details in the post - Store passwords in Google Drive
Especially when there is a plethora of password managers on the market, it is worth considering using one to safely store your passwords, bank account details, credit cards, and etc.
If you insist on storing your passwords within your Google Drive, then we have the perfect solution for you - Drive Password. Drive Password is a password manager entirely based on Google Drive.
Although it is a complex software, the way it works is pretty straight forward - you store a password in Drive Password, the software encrypts it and stores it directly into your Google Drive. Easy and secure.
Get yourself a 2 months free trial now - no credit card is required
With Drive Password, your passwords are safely stored in Google Drive