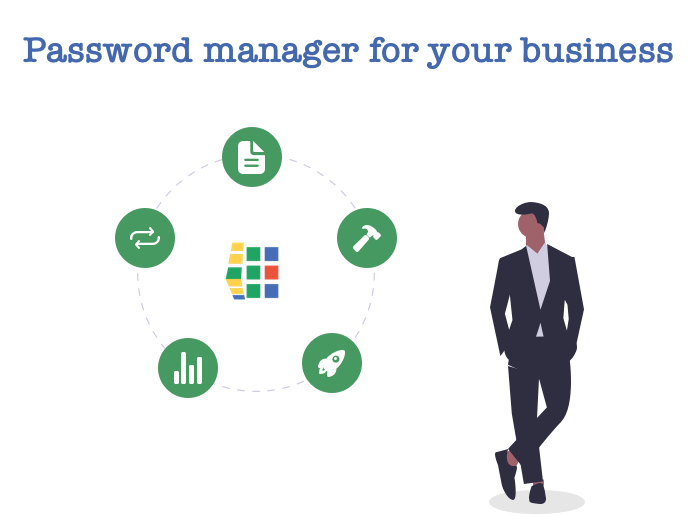 What business password manager should you choose
12/05/2020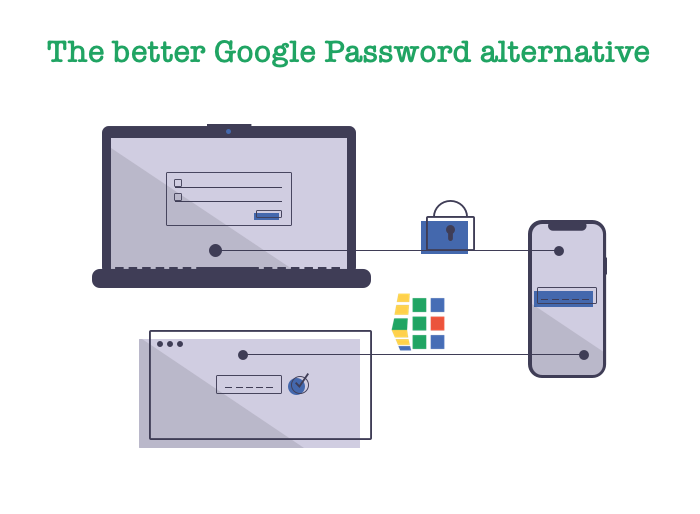 The better Google Password storage alternative
21/05/2020
How private is your private Google Drive?

Launched on April 24, 2012, Google Drive allows users to store and share files on their servers and synchronize them across different devices. Millions of people are already using it as their default cloud storage solution. But is Google Drive private? Is it a secure way to store important documents? Even if this cloud service is provided by Google, it's only natural for us to have privacy concerns, especially for the storage of sensitive personal or company information. So how secure is Google Drive? As a leading tech company, users expect the best security from Google, but the corporation is also a lucrative target for individuals and organizations who perform the malicious activities to destroy, expose, alter, disable, steal or gain unauthorized access to valuable information – the so-called cyber attackers. Certainly, on Google Drive there are tons of personal and financial sensitive data which can be potentially used with malicious intent. We need to be extra cautions concerning our privacy in Google Drive as personal security by the account holder is often the weak link which can open the door into your network and hence to all your sensitive data.
How to protect your Google Drive
We will now review some recommendations by Google on how you can make Google Drive private and secure:
Use two-step verification (also known as two-factor authentication) on your Google Drive accounts as an extra layer of security. Such verification helps keep out anyone who shouldn't have access to your account by requiring you to use a secondary authentication factor in addition to your username and password to log in to your account.
Fully log-out of your Google Drive account when using shared or public devices. Even better, do not use shared or public devices.
Use strong and unique passwords for every account.Otherwise,if you use same password for every account and someone gains access to only one, all of them could be compromised.
A password manager, like the one in your Google Account,or like Drive Password ( ) https://drivepassword.com/ will protect and keep track of the passwords you use on different sites and apps., ensuring maximum security and privacy protection.
Always keep your software updated. To protect yourself from security vulnerabilities, always use up-to-date software on your web browser, operating system, applications, extensions etc.
Google Drive features that boost your online security
Let's talk about Google Drive's features that can also help you to increase cybersecurity. Google Drive users have control over the visibility of their data in the cloud. You can set the visibility mode to private so that only you can access certain information and also invite other people to gain access. Ultimately, there is an option to allow public access to the files, but for obvious reasons, we do not recommend it. Most users are probably taking good care of their privacy by making sure that only files that they want to share with others are shared, but unfortunately, this is not always the case. If you discover files that you do not want to share but have been shared at some point, you not only need to change the visibility settings for those files but also find out why they have been shared this way in the first place to avoid repeating the same mistake in the future.
Concerning the built-in protection, Google itself provides stronger encryption (256-bit) when you're uploading, downloading or accessing the files which are stored on Google Drive, because in the process of data transferring over the open Internet the threat of a breach is most real. When they're not being operated with, lesser-but-still-strong 128-bit encryption is used. This opens your data to two risks:
First, as you probably already know, Google collects your data for its purposes and while they might be keeping your files secure, they are certainly not private. Second, while the decryption and re-encryption are done quickly, there is still a chance for the data to be stolen by malicious entities as hackers, cyber attackers, etc. To clarify things, even more, you should know that data stored anywhere, even on your computer, is never 100% secure.
As a conclusion, regarding privacy, Google knows almost everything about us: what we search for, where we travel, whom we travel with, activities based on our calendar, our contacts, and the products and services we are interested in. And the more we use Google, the more information we willingly provide to it in exchange for the valuable, free services we use. But to prevent personal and sensitive data leaks to other people while using their cloud storage, Google Drive, we need to take some necessary steps we already talked about.
Drive Password is another great alternative you can choose when it comes to the safety of storing your information, as it is entirely based on Google Drive, positioning it as the first password manager of such kind on the market. Making Google Drive private is not an easy job and Drive Password can help you achieve that. Your information is not stored on unknown servers, they are first encrypted and then stored in your Google Drive (NOT on our servers) by reassuring maximum security while retaining complete control over your data. This password manager supports several 2FA (Two-Factor Authentication) methods such as biometric identification, pattern lock, password, and Google Authenticator alongside unique Password generator, making it the perfect choice concerning your privacy protection in Google Drive.
Check the Free Drive Password trial or choose the perfect plan at https://drivepassword.com/pricing/
Protect your passwords in your Google Drive account
Get yourself a 2 months free trial now - no credit card is required. Try and see yourself how Drive Password will empower and protect your organization. Available on all platforms, Drive Password is easy to use for both tech-savvy and people disliking tech solutions