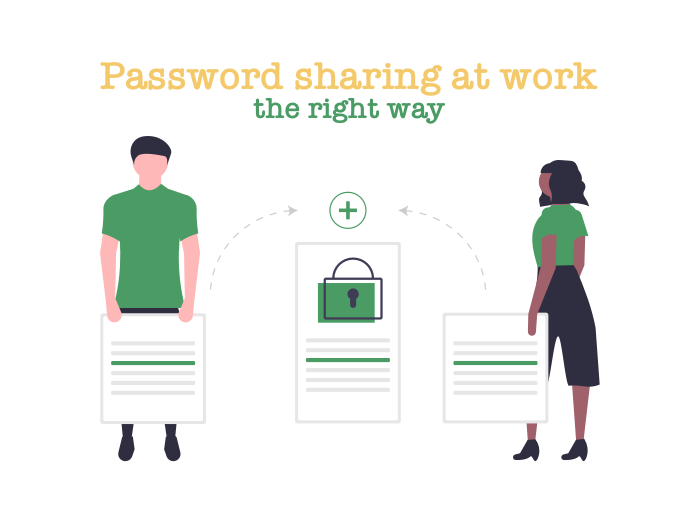 Password sharing at work – the right way
15/04/2020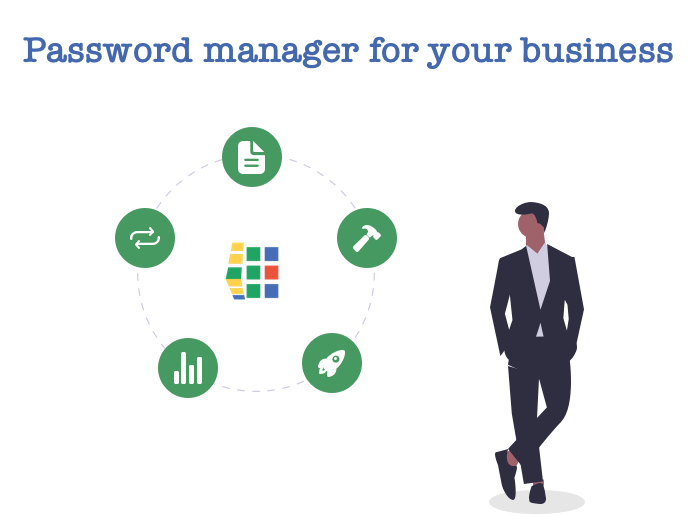 What business password manager should you choose
12/05/2020
Over 800 million people around the world are using Google Drive, but surely there are people who are not familiar with the meaning behind the combination of these two words. In the next few paragraphs we will provide short explanation of one of the top cloud storage services online and answer the question: why it is not 100% safe to store your passwords in Google Drive and what might be the better approach
What exactly is Google Drive?
Google Drive can be best described as your reserved online space where thousands of private files as passwords, photos, videos and documents can be stored beyond the limits of your physical drive. When creating a Google account, you automatically gain 15GB of free cloud storage and the option to expand well above 1TB. Features like Google Docs, Sheets, and Slides are enhancing the value of this cloud storage service which can be easily reached from different devices such as tablets, smartphones and computers. That means that uploaded files can be accessed and even shared with anyone with just a few clicks from anywhere in the world which is really useful. In the next lines we will discuss the safety of storing sensitive information in Google Drive.
Store passwords in Google Drive – is it safe?
There are three essential steps that every Google Drive user need to follow in order to maintain security:

Secure the network connection
As Google Drive is directly linked to your Google account, accessing it via insecure network as public Wi-Fi is least to say "careless", no matter the protection software in use.

Protect you Google Account password
You also need to keep private at all stake your password and authentication information if you don't want someone else to gain unauthorized access to them and eventually perform intended malicious activity. Make sure it is complex and long enough. Make sure to change it regularly and add a Two Factor Authentication

Share the files wisely
Additionally, you should share your files with extreme caution, as you do not want for them to fall in the hands of the wrong people.

You most likely heard/read about the 3 steps above, however, there is one of which is not much spoken about. A possible security breach can come from the third-party applications that have access to your Google Drive. Although Google takes strong measures to secure Google Drive, the effort of following the mentioned steps can be instantly negated by granting a potentially insecure third party vendor permission to access your Drive data.

Unfortunately, Google cannot verify the safety of every application on its four primary marketplaces: Google Apps Marketplace, Chrome Web Store, Google Drive Add-Ons and mobile apps. Most of these applications have access to Google Drive data and because Google can't protect the data on another company's servers, your cloud storage may be subject to greater data security and privacy risks. And this is exactly why we should always be aware before granting permission to a third-party application, with a strict review of what data it has access to, as well as the privacy and security policies of the vendor.

Keep in mind that even if you grant permission to an application which is not on purposely malware, it may still be hacked at some point in the future and can pave the way to your sensitive information vault. And what information can be more sensitive and private that user's passwords for tools and websites we use on daily basis?

In sum – storing passwords in Google Drive can be a insecure leading to many easily avoidable troubles.

There is a better way to still store all your information in Google Drive and to protect it with military-grade technology. Drive Password offers just that – it first encrypts then stores all passwords and secrets in your personal Google Drive.
With Drive Password, your passwords are safely stored in Google Drive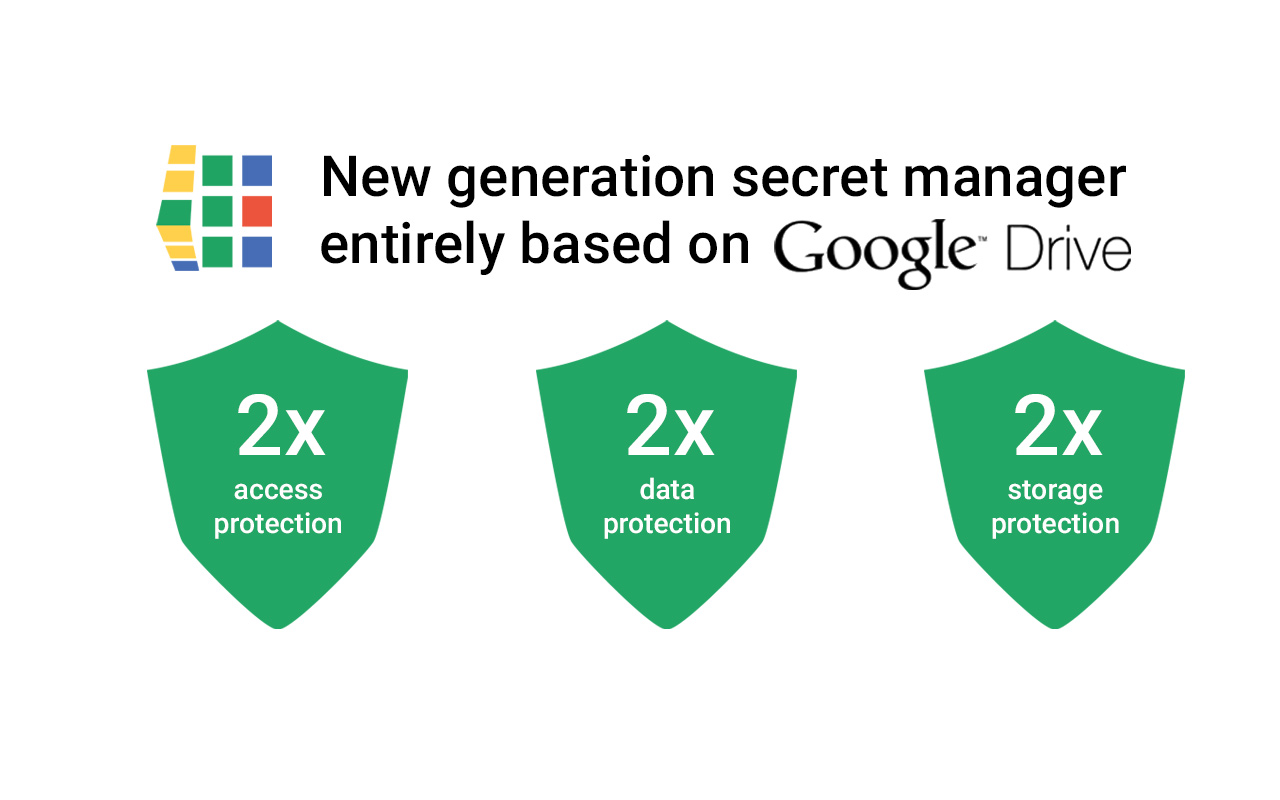 Being the first password manager entirely based on Google Drive,
Drive Password
is your perfect choice when it comes to the safety of storing your passwords. Your log-in is simply your Google account and there is no need of setting "master" password or something you can forget at a later stage.
Once signed into Drive Password, all you need to do is to add your passwords and secrets and leave their safety in the hands of this password manager. Your information is not stored on unknown servers, they are first encrypted and then stored in your Google Drive (NOT on our servers) by reassuring maximum security while retaining complete control over your data.
Not even Google can access it!
Drive Password supports several 2FA (Two-Factor Authentication) methods such as biometric identification, pattern lock, password and Google Authenticator. This will double the security at every level (access level, data level and storage level) by possessing the total freedom, as all your passwords and sensitive information will be available to you wherever you go!
If you are currently using another password manager, you can easily import your data in just a few minutes with a quick guide for each step.
Last but not least, our Password Generator will create unique password for each of your accounts according to the latest security standards. Isn't that everything you need for a completely safe passwords storing process in your Google Drive?
Drive Password is available on all devices: Web, iOS, Android, Windows 10, macOS
Get yourself a 2 months free trial now - no credit card is required