Drive Password - the team password manager entirely based on Google Drive!
Teams of any size and in any industry rely on various digital tools to be productive and complete their daily tasks. It is becoming ever more important to enable your team to share the access to those tools easy and securely. This is where a team password manager comes in not only handy but critical. As technology is evolving fast so are the possible ways for unathorized access to the organizations' internal information and sensitive data. Cyberatacks are becoming an increasingly common event with a higher success rate than ever before.

A good team password manager needs to combine both ease of use and security. If your organization is using GSuite, you are on the right page.
Maximum security and user-friendly design
Drive Password
design is very similar to Google Drive which ensures quick and easy implementation of the password manager in the daily workflow with little to no time needed to adapt to it. This team password manager is optimized for one purpose – to provide maximum security alongside an easy-to-use navigation, made for EVERYONE in your team! You don't need to be an tech savvy to use this tool.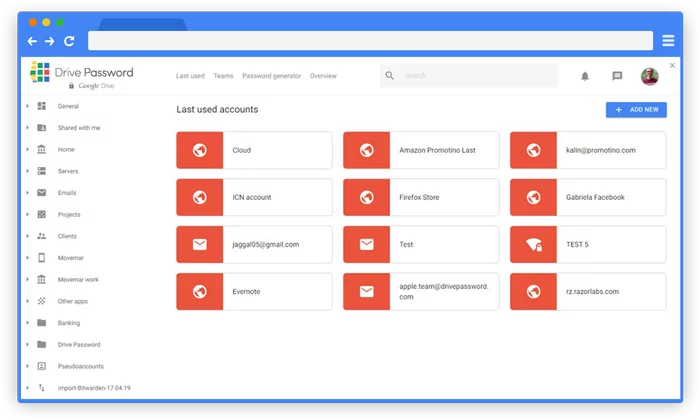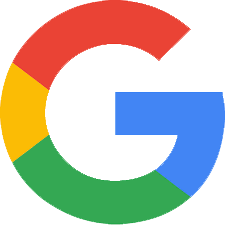 Set up Drive Password in just a few clicks!
The setup of this unique team password manager is extremely simple. To get started all you need is to log-in with your Google account, no master password needed. No data is being sent to our servers, everything is stored in your Google Drive account and ONLY YOU have access to it.
Team sharing
Drive Password adopted familiar approach of files and folders as all passwords can be organized and shared like in your Google Drive. Sharing a folder with couple folders inside or just an account, it is all based on your needs! Delegate, monitor and control this process with ease and security like never before. Sharing with Drive Password will make everyone in your team feel safe and more productive. In addition, this team password manager has an implemented Team feature that allows you to add members that are part of a smaller team and provide them instantly with the access they need. No more sharing to each person individually but if such action is needed, Drive Password got you covered.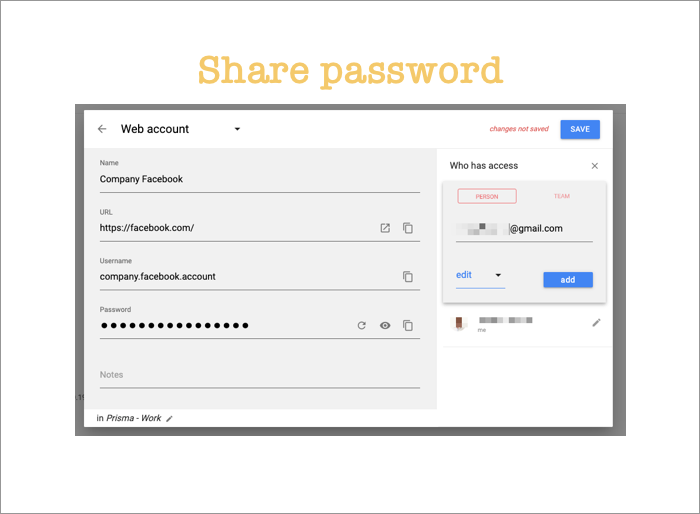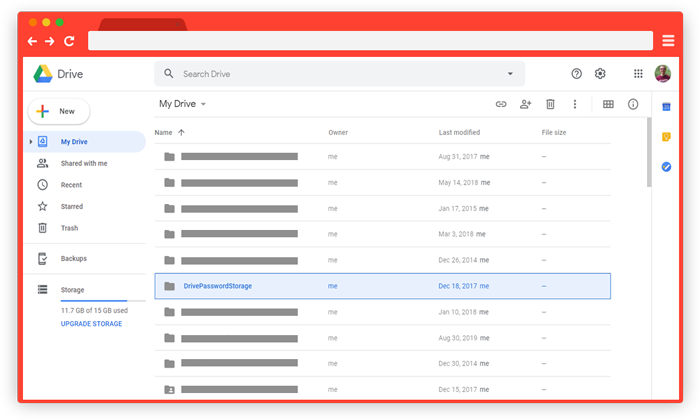 Well integrated in the Google ecosystem
Drive Password is the only team password manager that is COMPLETELY integrated in Google Drive's ecosystem to ensure maximum level of security while using the software. Therefore, you are not asked to create or store your account information as you sign in directly with your Google account and no master password that can be easily forgotten is required. Every last bit of your personal data is first encrypted and then stored in your Google Drive account only.
Double security on every level, anywhere!
Total freedom combined with total security – that is what defines Drive Password! Manage and share your data, account information, logins, secret and backup keys with other team members within this new generation password manager with unrivaled security and easy usage. Only Drive Password members will have access to the passwords vault and, as an owner, you will retain complete control over the shared item and can terminate any access to it at any point in time! Furthermore, with our
Password Generator
you and your team members will be able to create unique passwords according to the latest security standards. And all of this by possessing the total freedom, as all your passwords and sensitive information will be available to you wherever you go ensuring double protection at all levels!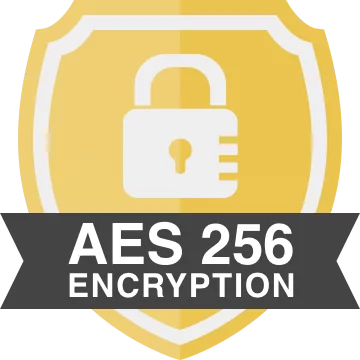 Start your Drive Password trial now
It is free for 2 months! No credit card required and you can use it on all your devices