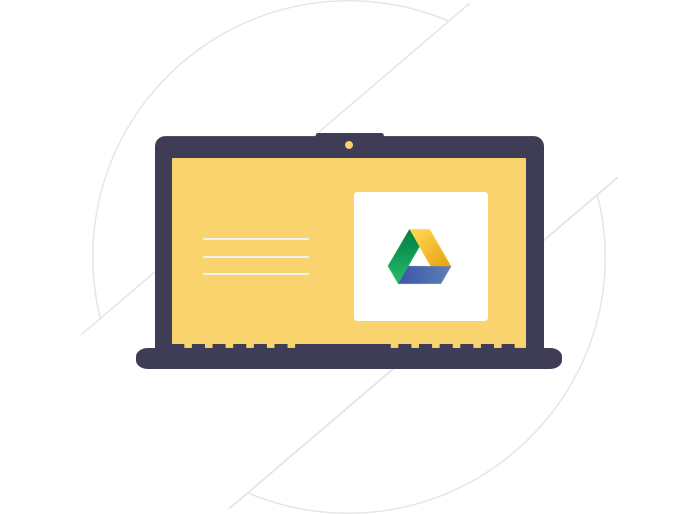 Is Google Drive private?
19/05/2020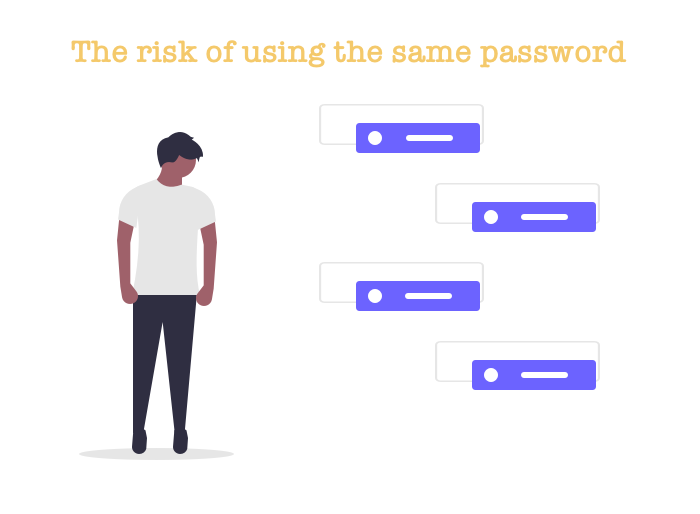 The risk of reusing the same password
04/08/2020
Looking for Google Passwords alternative?
As digital users we use various web applications every day. Very often we do neglect the cyber threats on the Internet and the majority of us are re-using passwords between different apps and devices. It is of grave importance to store passwords in a way that prevents them from being obtained by a person with malicious intent.
Fortunately, the majority of modern browsers provide built-in functionality to help store passwords and ensure their protection. Many password storage applications are already developed and can be installed on your device to help you increase security. The convenience of being able to store your most complex passwords in one database means that none have to be remembered or written down anywhere.
By default, most password storage systems require at least a password to access the stored passwords. But even if they do have such functionality, many of them lack the crucial additional authentication methods such as 2FA (two-factor authentication) which are a must nowadays.
Technology is evolving so fast that cyberattacks are an increasingly common event with a higher success rate that's only progressing upwards. This is not a coincidence. The reality is that there are password storage programs on the market that can be accessed without even the use of a password, thus making all of the passwords on your storage potentially available to cybercriminals. The security provided by such programs is the same as if you have written your passwords on a sheet of paper and left it on your desk without supervision.
Complacency is a major weakness, especially in the cyberspace, and this is why it is important to choose the right Google password storage that can secure your passwords from being compromised and not only imitate protection. As the better Google password storage alternative, our new generation secret manager Drive Password can deliver you that.
Why Drive Password is your better Google password storage alternative?
In the next few lines, we will explain exactly how and why Drive Password manages to beat it's competitors as the perfect choice on the market when it comes to the safety of storing your passwords. With its familiar design, this password manager is the first known up to date password manager that is entirely based on Google Drive. As a result, it's designed is very similar to Google Drive which is ensuring instant implementation of the password manager in your daily workflow with no time needed to adapt to it. In other words, you don't need to be an IT pro to use this tool.
The login process is simplified to the maximum – you just need to access your Google account and use it as your Drive Password login. Attention: no "master" password required! Once signed into this new generation password manager, all you need to do is to add your passwords and secrets and leave their safety in the hands of this unique tool. Security is probably the most important aspect when it comes down to your passwords. With Drive Password, your passwords are not stored on unknown servers, but in your Google Drive account. Thus reassuring maximum security while retaining complete control over your data. Not even Google can access it!
Drive Password supports several 2FA (Two-Factor Authentication) methods such as biometric identification, pattern lock, password, and Google Authenticator. This will double the security at every level (access level, data level, and storage level) by possessing the total freedom, as all your passwords and sensitive information will be available to you wherever you go! If you are currently using another password manager, you can easily import your data in just a few minutes with a quick guide for each step.
Furthermore, our Password Generator will create unique passwords for you, every time you need it.
If you already feel that you just found your better Google password storage alternative in Drive Password, try our free trial, or choose the perfect plan for your new tool at https://drivepassword.com/pricing/
Protect your passwords in your Google Drive account
Get yourself a 2 months free trial now - no credit card is required. Try and see yourself how Drive Password will empower and protect your organization. Available on all platforms, Drive Password is easy to use for both tech-savvy and people disliking tech solutions