Sensitive personal information – what you need to know
18/02/2020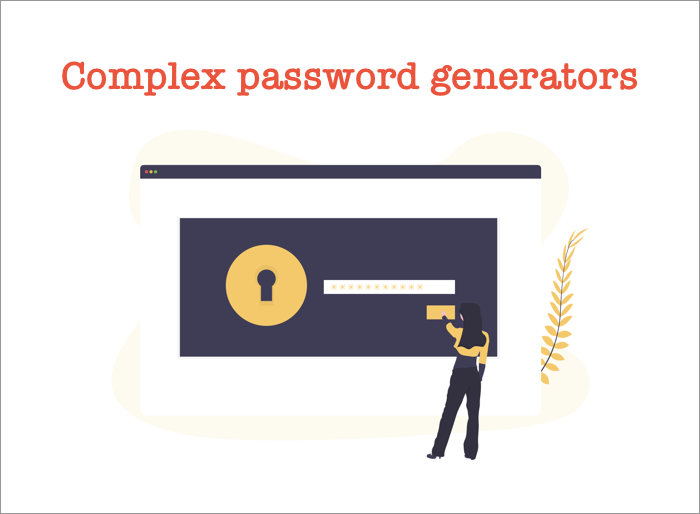 Complex password generator – all you need to know
26/02/2020
Sharing password securely - the right way
Sharing a password or sensitive information with a person or a group of people (your team at work) is necessary pretty much on a daily basis. Thus knowing how to securely share a password is of crucial importance to protect it from unauthorized access. In this this short guide we will explore what secure password sharing means and how to properly do it.

Lets get clear with the definitions in order to properly set the ground for this guide.
Sharing password or secret - it is the act of intentionally giving the password or secret to a known person or group of people (team).
Secure sharing password or secret- doing it in the way that guarantees only the person and/or the group can access it.
Is it safe to share password? It is perfectly fine to share a password. We do it all the time both at work and at home. It is a normal thing in this day and age where we handle multiple apps and accounts for our professional and personal live. The only problem with sharing password is if you don't do it the right way. In other words - how safe it is to share a password, depends on how you do it.

Important - keep in mind that insecure password sharing can damage both your personal and work life by exposing sensitive information.
Simple steps to a secure password sharing
1. Make the password complex and unique There is only one rule that you need to follow here. Even if you are sharing a password with a person that you can trust your life on, make sure that the password is strong enough and not used on any other account of yours. The problem does not stem from the person compromising you in any way, but rather if their device/accounts gets hacked, your password will leak as well and potentially the hacker can access to your data as well. Thus, simply follow the rule - you need a complex password that is unique for each of your accounts

2. Don't share it the conventional way We get it, sometimes it is more convenient just to share it in the instant messenger, SMS or via email. The convenience in this case can cost you more than you think. If someone gets hold of your accounts, looking for sensitive information and passwords is the first thing the will look at.


The right way to share password securely
The right way to share a password is to use a password manager like Drive Password that will help you create strong and unique password and allow you to share it securely with a person or a team. Drive Password is unique password manager that encrypts any sensitive information on your device and then store it within your Google Drive Account. Until you share it, only you can ever decrypt and read the password - not the company itself, nor Google can see anything.
Sharing passwords using Drive Password
Drive Password gives enough flexibility to securely share a password with a person or a team.

If the person is not using Drive Password and you attempt to share a password, they will receive an invitation to create an account and only when they do it so, they will be able to get an access. As an owner you retain complete control over the shared item and can terminate any access to it at any point in time.

You can share more than just one password It allows you to share a single password (for example Amazon.com account), subcategory you have (for example Online Shopping) or a category (Shopping). You can allow the recipient only to see the passwords by giving the view rights or to modify it.

By sharing a subcategory or category, you provide by default access to any password that is located in this category. This saves time to share each password one by one. For example you can share all passwords when you are working for a clients project, by sharing the client category.

In summary
You need to build up a good habit not only for creating complex passwords, but also making sure you are sharing them the right way.